Share of countries in production in the nanotechnology market.
The leaders of the world nanotechnology market are the USA, Europe, and the Asia-Pacific region (Japan, Korea, Taiwan).
TECHNANO INNOVATION
Nanotechnology has been a national priority for developed countries since 2002. Today nanotechnology is actively involved in all sectors of the economy, contributing to their more efficient and dynamic development. Nanotechnology is based on nanomaterials, most of which are nano powders of rare metallic elements. Metal oxides account for at least 80% of all powders produced. Pure metal powders make up a significant and growing share of the total production volume.
Types of nano powders in the market
All nanomaterials that are currently being produced are divided into four groups: metal oxides, complex oxides (consisting of two or more metals), pure metal powders and mixtures.
---
PRODUCTION AND CONSUMPTION OF METAL POWDERS IN COUNTRIES AND INDUSTRIES.
Most American manufacturers are new small specialised companies or research institutes. European manufacturers are limited in volume and range of metallic nanopowders. Demand is met by imports from North America.
There are few Asian manufacturers, but they are large. China and Japan contain significant deposits of rare earth metals on which the American production of some important rare earth oxides depends.
The growing volume of domestic production in China may provoke a shortage in the supply of some rare earths.
Location of manufacturers of metal nanopowders.
---
Forecast of growth in demand for nanopowders.
Abercade and LuxResearch experts predict up to 80-100% increase per year in demand for nano powders in the aerospace, energy, metallurgical and automotive industries.
According to experts, the aircraft industry and the military-industrial complex, will maintain a steady demand for limited types of nano powders until 2025.
Consumption of metal nano powders by industry in the world
---
Main consumers of nano powders.
The cost / benefit ratio is equal to 1: 5, which is several times higher than the similar indicators of the energy and electronics industries in the aggregate.
Medicine and pharmacology are among the most capacious consumers of nano powders in the world:
World consumption of metal nano powders by region

According to forecasts of analytical agencies, the use of nano powders in this area will lead most of the nanotechnological research in the next 10-15 years.


---
Global consumption growth forecast
SOURCE: CIENTIFICA
| | CONSUMPTION GROWTH BY 10-50% | |
| --- | --- | --- |
| Iron oxide | Cerium | Zirconium dioxide |
| Yttrium | Magnesia | Cobalt metal |
| Metallic nickel | Metallic zinc | Metallic silver |
| Metallic gold | Metallic aluminum | Metallic tungsten |
| Metallic platinum | Metallic molybdenum | Silicon |
| | CONSUMPTION GROWTH MORE THAN 100% | |
| --- | --- | --- |
| Silica | Titania | Alumina |
| Neodymium oxide | Europium oxide | Dysprosium oxide |
| Metallic titanium | Metallic iron | Barium titanate |
| Nanodiamond | Silicon nitride | |
| | | |
---
Moderate growth in consumption of a range of powders is expected.
Pure metal powders are produced in sizes < 10 nanometres, which gives the materials completely new properties. The metal powders listed in the tables have been recognized as potentially beneficial for several industries. Silica, titanium and alumina will continue to dominate the market, with consumption increasing 50-100% as microcircuits become the norm in the electronics industry.
Rare earth oxides and complex nano powders will play an increasingly important role in the electronics and manufacturing industries. The growth in orders from the aerospace industry could significantly increase the consumption of metal nano powders.
---
Supply and demand marketing analysis
Annual production of pure metal powders
Almost all solid metal elements are produced commercially in the form of pure metal powders.
The industrial application of many of them needs further development.
The average world costs for the production of homogeneous metal powders with a high degree of purity are significantly higher than for the production of metal oxides.
The proposed technology of the method for producing high-purity metal and nano powders reduces production costs by 7 times.
World potential demand for nano powders by industry, billion $
---
World prices for the main nano powders
Price for one kilogram of mass production powders, USD
Price for one kilogram of special nanopowders, USD
The observed steady global trend in the development of nanotechnology opens up new markets for capital investment and super-profits. Developed and developing countries are building up their capacity to use nanotechnology and nanomaterials. Due to the increased demand for powders and their limited supply on the market, there is a steady rise in prices for metal nano powders. The number of industries and goods where metal nano powders are actively used is increasing annually.
---
LLC "TECHNANO" offers an innovative branch in the industry – "Gas metallurgy in the industrial production of rare and precious metals".
LLC "TECHNANO" has developed an innovative technology for the industrial production of rare and noble metals, which has no analogues in world practice. This technology allows you to extract rare metals – tungsten, molybdenum, rhenium, tantalum, niobium, vanadium. And also, noble metals – gold, platinum in one stage of very high purity. Obtaining nano powders of tungsten carbides and molybdenum carbides by plasma chemistry.
The production is characterized by high profitability, and does not require:
High costs for the technological process,
Large production areas, excessive consumption of electricity
Expensive reagents.
The production is environmentally friendly:
The whole system works in a closed cycle. There are no harmful emissions into the atmosphere, no effluents, and no industrial waste disposal is required.
---
Comparative characteristics of traditional and innovative technologies with equal production volumes (100 tons / year)
| | Traditional | Innovative |
| --- | --- | --- |
| Equipment costs, mln. $ | 700 | 70 |
| Costs for auxiliary materials per year, million $ | 4 | 0.5 |
| Energy demand, kW | 3500 | 350 |
| The number of stages of obtaining, units | 12-15 | 1 |
| Payback period of investments, months | 48-60 | 12-18 |
The technology has been developed for 15 years.
There is an industrial plant for the production of molybdenum oxide nano powder with 99.999% purity.
The technology is successfully applied in the Republic of Uzbekistan, where a plant for the industrial production of high-purity metal powder of molybdenum trioxide has been built.
The technology is constantly being improved, which makes it possible to regularly expand the list of powders of rare and noble metals obtained.
---
INDUSTRIAL PRODUCTION
The production of high-purity molybdenum trioxide powders with 99.995-99.999% purity using the technology of TECHNANO LLC is organized at a plant built in the Republic of Uzbekistan (Almalyk), with a capacity of 100 tons of high-purity nano powder per year.
---
---
Areas of products application
Applications of high-purity and nanopowders


V


Vanadium


Catalyst


Ferrous metallurgy


Rocket science


Energy


W


Tungsten


Manufacture of coatings and polymers


Additive technologies


Mo


Molybdenum


Catalyst(including for production of nanotubes)


Steel industry


Production of coatings, polymers (including in the automotive industry)


Inhibitor and lubricant in oil refining


Au


Gold


Electronics


Medicine (DNA marker)


Catalyst


Additive technologies (jewelry making)


Pt


Platinum


Electronics


Medicine


Additive technologies (jewelry making)


Production of hydrogen fuel cells


Nb


Niobium


Alloying component of steels


Laser and piezo materials


Rocket science


Chemical apparatus


Superconducting devices


Re


Rhenium


Rocket alloys


Aviation alloys


Production of protective coatings


Refinery catalyst
---
Manufacturing marketing
SUPPLIERS OF RAW MATERIALS
The leading suppliers of raw materials are:
LUOYANG HI-TECH METALS CO., LTD, China
CM CHEMIEMETALL GmbH, Germany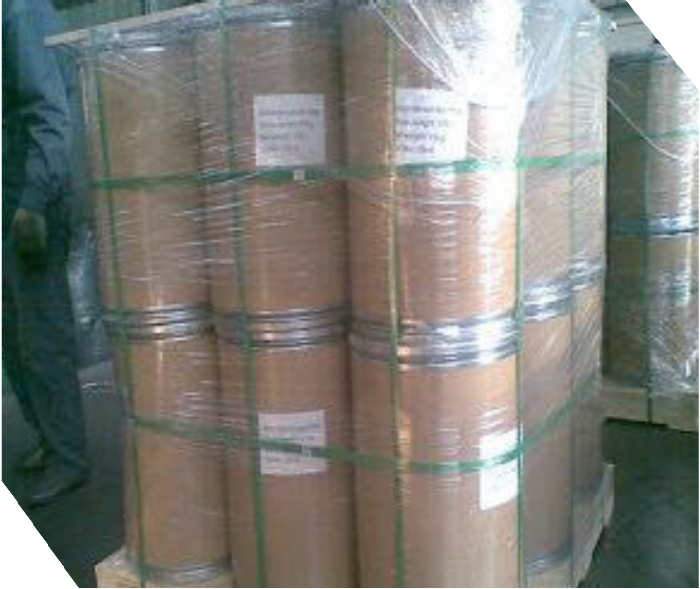 SALES CHANNELS
The consumers of finished products of high-purity molybdenum nano powders are:
CM CHEMIEMETALL GmbH, Germany
PLANSEE WERK, Austria
SUN QUALIA, Japan
Established long-term business relations with consumers of raw materials.
The volume of supplies of high-purity molybdenum nano powders is determined by the production capacity.
Pricing policy is determined by supply and demand in the world market for high-purity metal nano powders of metals.
Price upward trend:
The number of consumers of high-purity metal nano powders is growing with a technologically limited supply from manufacturers
---
EFFECTS OF INNOVATIVE PRODUCTION
Financial
High production profitability
Fast return on investment
High product profitability
Economic
Stability of sales of finished products
Stability of the commodity market
Annual global consumption growth
Social
Creation of a new industry for the country's GDP
Creation of new jobs
Growth in the level of innovativeness of the country's economy
Manufacturing
Rapid production deployment
Modularity of production ramp-up
Patent protection
---